Pens, People and Power: 1918 Representation People Act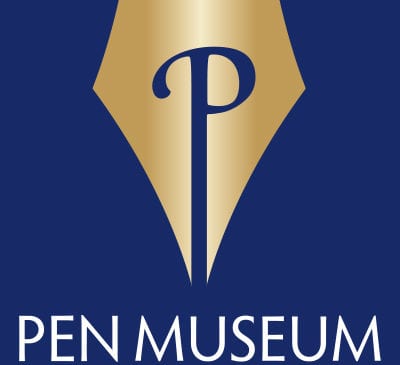 As thousands of us turn out to vote in local elections today, let's briefly step back 100 years to when the UK's Representation of the People Act was passed at a time when female workers made up around 75% of the Birmingham pen trade's workforce.
2018 marks the centenary of the Representation of the People Act being passed in 1918, which gave all men over 21 and some women their first right to vote in Great Britain. This is being marked by hundreds of events up and down the country in museums and other cultural institutions. Also two new statues are to be erected, one in London's Parliament Square of suffragist campaign Millicent Fawcett and in Manchester's St Peter's Square a statue of Manchester-born founder and leader of the Women's Social and Political Union (WSPU) Emmeline Pankhurst. Rightly these women should be commemorated for their sacrifices and dedicated efforts to the women's suffrage cause, Pankhurst herself being arrested on a number of occasions and force-fed whilst on hunger strike in prison. However, it is also important to consider the impact that the change of law had on ordinary, working-class women of Britain, and the answer is that it changed very little.  
Women had to be over 30 and own a minimum of £5 worth of property in order to vote from 1918, women such as those that worked in the pen factories in Birmingham's Jewellery Quarter would certainly not have qualified for these conditions. The WSPU and suffragette movement in general in the 19th and early twentieth centuries have been accused by some to have been very elitist. Only one prominent member of the WSPU, Annie Kenney, was from a working-class background, the Pankhurst family actually split over the issue with Emmeline's daughter Sylvia departing the union to focus her efforts on supporting working-class mothers in the east end of London. Female workers in the pen manufacturing industries, of which there were thousands, would have reaped little benefit from the 1918 act, other than perhaps discussions with their husbands over how they would vote. 
The 1918 change of legislation did however begin women's formal involvement with British politics, with Nancy Astor becoming the first female British Member of Parliament in 1919. It also paved the way for the 1928 Representation of the People Act which gave women equal voting rights to men, which was then the age of 21. This is was a truly landmark occasion that finally allowed all women to, in the eyes of the law, be politically active citizens.
Sinead Cross
Pen Museum Blogger/Volunteer