Bostin' Creative "Forewords"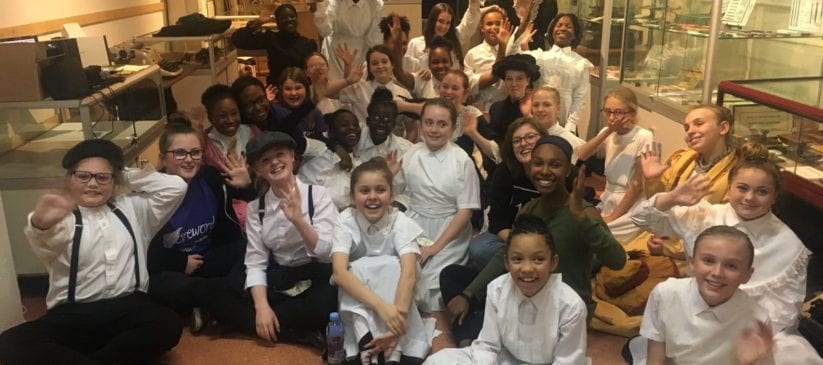 Women of the Pen Trade
This year, we at Bostin' Creative were awarded Arts Council funding to work with Turves Green Girls School and Four Dwellings Academy, in partnership with the Birmingham Pen Museum. Together, using the Women of the Birmingham Pen Trade as our artistic stimulus, we have created a promenade piece of Theatre, which will take the audience upon a journey through the Pen Museum on Monday 19th October.
We have been working specifically with young females, who began their project journey by writing anonymously to an allocated pen pal from the corresponding school. They then met at the Pen Museum for the first time and have been working together collaboratively following that, to develop the piece.
Highlighting the importance of the written word, taking a keen interest in the history of the Pen Trade, alongside honing their dance, drama and vocal creative skills, we are very proud of the journey our cast have been on throughout this process and Bostin' Creative would appreciate your support, for this, our first Arts Council funded project!
Image with permission of Bostin' Creative Arts & Theatre, Four Dwellings and Turves Green Schools