Pen Museum launches exhibition space + QAVS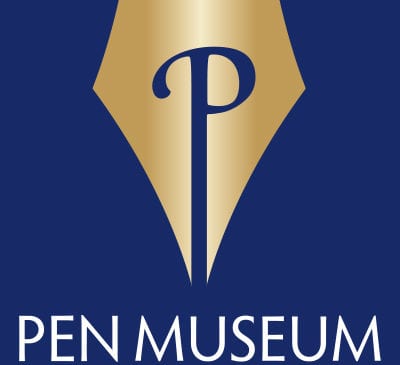 Thanks to a Heritage Lottery Fund (HLF) grant and match funding, the Pen Museum opens its doors to the public; showcasing a new entrance, exhibition, shop and more. Alongside this launch, the museum's volunteers will be formally presented with the Prestigious Queen's Award for Voluntary Service by the Deputy Lieutenant for the West Midlands
The Lord Mayor of Birmingham will officially open the museum on 10/11/2016 in a ribbon cutting ceremony, preceded by a formal presentation of the QAVS award by Deputy Lieutenant, Stephen Goldstein CBE.
The Pen Museum, based in the Jewellery Quarter of Birmingham, received £175,000 from a number of funders during 2015-16 including the Heritage Lottery Fund, Arts Council England, The Association of Independent Museums and The Foyle Foundation towards a twelve-month project 'A Flourishing Museum' set to see the museum secure its future and introduce new generations to this largely unknown part of Birmingham's past. The project has developed the museum's spaces and includes a new entrance, new exhibitions, retail area and activity/meeting room.
The Queen's Award for Voluntary Service is the highest award given to local volunteer groups across the UK to recognise outstanding work in their communities. The awards were created in 2002 to celebrate the Queen's Golden Jubilee and winners are announced each year on the 2nd of June – the anniversary of the Queen's Coronation.  The museum relaunch event and Queens' Award for Voluntary Service presentation will begin at 5pm on 10/11/2016
Quotes
Anthony Hayes, Pen Museum, Volunteer and Operations Manager said:
"The museum's new exhibition has been such an incredible project to be involved with. Our visitor facilities and expanded space now mean that we can offer a much better presentation of the fascinating stories behind one of Birmingham's core industries. I look forward to welcoming both new and returning visitors and encourage everyone to come along and discover a fascinating chapter in this city's history."
Vanessa Harbar, Head of the Heritage Lottery Fund West Midlands, said:
"We're delighted that with HLF support the Pen Museum has been able to better preserve and promote the story of the steel pen trade in Birmingham. Thanks to National Lottery players, the museum has transformed their visitor experience, allowing everyone to explore this important part of the city's industrial heritage and its profound impact, both locally and across the world.
Jim Parkin, Project Director, Leach Studio
"Our team was delighted to be involved in this project, it's been a really special opportunity to preserve part of Birmingham's industrial history and social heritage. Alongside the tireless efforts of the volunteers and the charm of the original manufacturing equipment in the Pen Room, this project will help to ensure that these stories can continue to be shared with many more generations of visitors."
Minister for Civil Society, Rob Wilson, said of the QAVS award:
"I would like to congratulate all groups who received this year's Queen's Award for Voluntary Service, in recognition of their fantastic achievements. The huge amount of work and commitment these organisations put into their local communities is surpassed only by the passion and motivation of the individuals who volunteer. I hope these groups continue to inspire others to get involved and make a positive impact so that we can continue to build a more compassionate society."
For further information, images and interviews, contact:
Anthony Hayes anthony.hayes@penmuseum.org.uk 
Tel: 0121 236 9834